Discover more from Mick Liubinskas
Building products, women in STEM, climate action
What is your event tense ratio?
Are you about yesterday, today or tomorrow?
Event Tense Ratio: Tomorrow, Today or Yesterday
Event Tense Ratio - What are you? 
Event Tense Ratio (or ETR as it may now be known) is a term that refers to the ratio of attention, emotion, enthusiasm, and energy that someone devotes to the different time based tense periods of an event.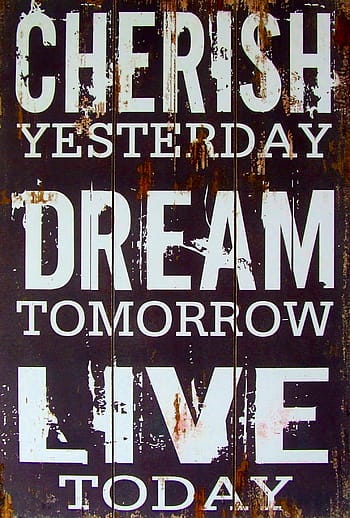 The three periods are;
Anticipation - all the time leading up to an event. 

The Moment - all the time from the start of the event to the end of the event.

Reminiscing - all the time after the event.
You allocate a percentage to each phase based on what is most important to you, and that is your Event Tense Ratio.
For example, if you get excited about an upcoming event, live in the moment, but then don't really reminisce about it too much, then your ratio might be 30:50:20. 30% on the anticipation, 50% of the moment, and 20% on the reminiscing. 
Example 2, if you just turn up without thinking much about it, enjoy the moment, and take lots of photos and love looking back then your ratio might be 20:40:40.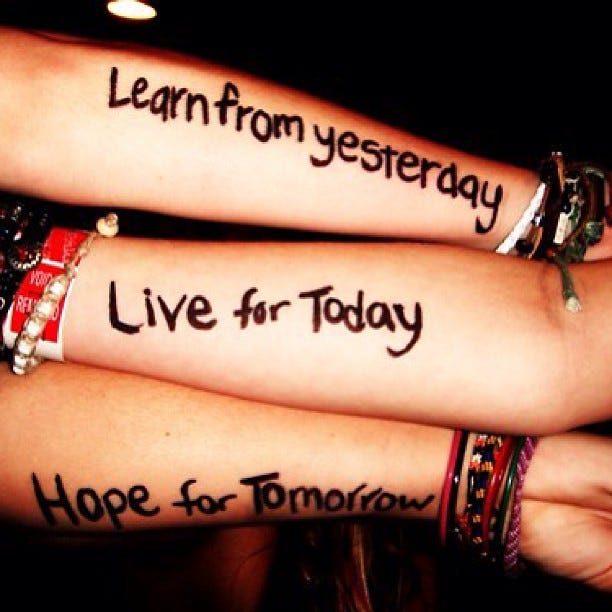 Some notes:
A) It is important to realise that the attention, emotion, or energy is obviously not exclusively focused on the event, even in the moment. It is just the allocation between the three phases for the event that we are interested in. 
B) Each event or type of event will be different and your Event Tense Ratio can be a general figure or a specified figure. Unless stated, the Event Tense Ratio is referring to the general, overall figure. 
C) There may be inferences of your ETR to other things in your life, but this is yet to be explored deeply enough. Your ETR may impact how you view relationships, career/work, etc. Comments on this subject are encouraged.